We can't wait to welcome you to Phalen Virtual Leadership Academy!

K-12 Enrollment for the 2021-22 school year is now open.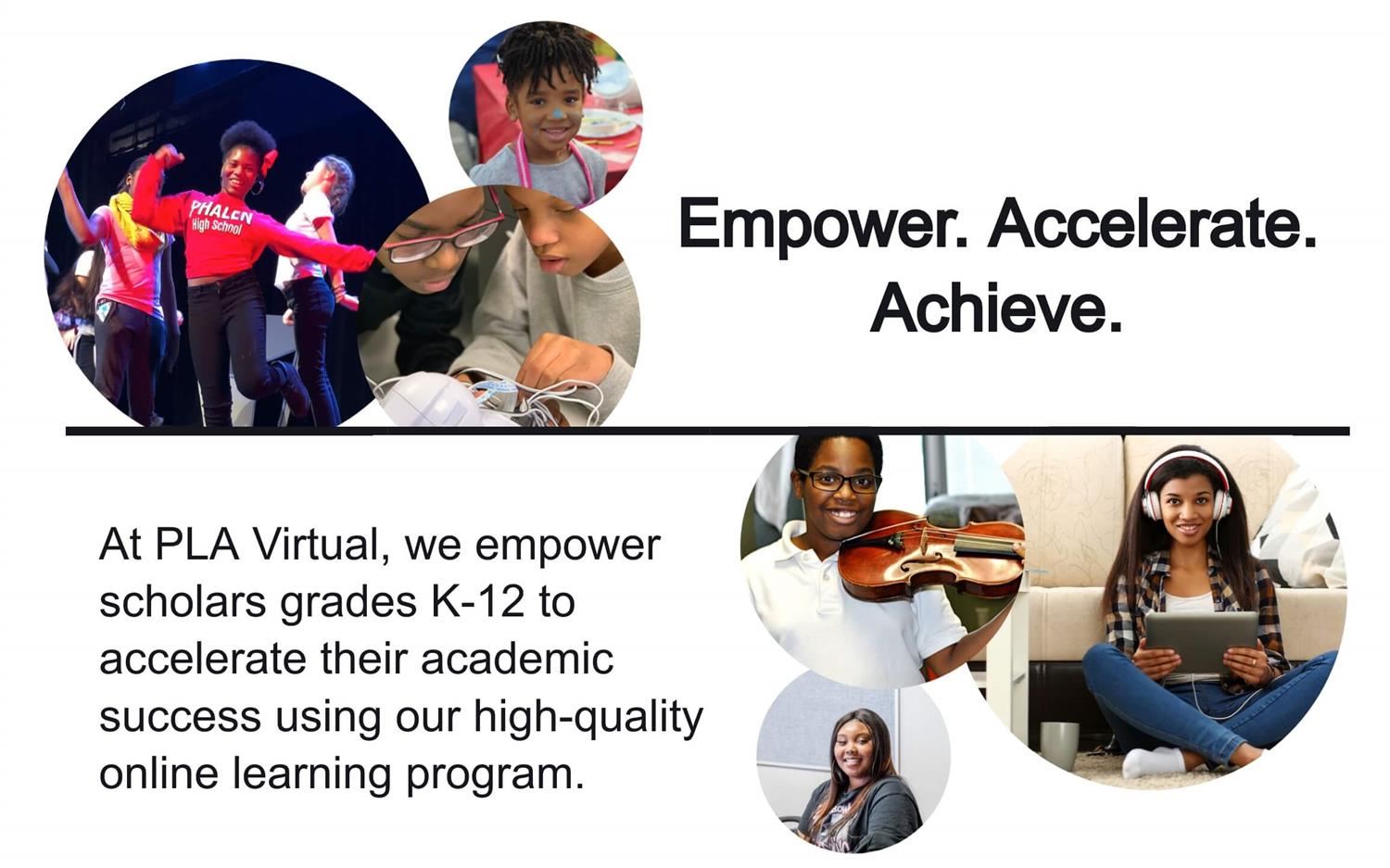 Learning Without Limits
Rigorous and Evidence-Based Curriculum

Phalen Virtual Leadership Academy (PLA Virtual) utilizes evidence-based curricula to empower scholars to perform beyond the required expectations of their grade level in the main subject areas of literacy and math.

High-Quality, Effective Teachers

Our teachers have a structured process to ensure a positive, strong, and loving culture exists for our scholars while providing real-time, personalized instruction to each scholar.

Enrichment Experiences

We believe children learn best when they are engaged and they make connections between school, their communities and their futures. PLA Virtual scholars will engage in a variety of enrichment courses to support scholar creativity, exploration, and college and career readiness.

Supporting Social and Emotional Development

Our educators connect with scholars one-on-one and offer regular progress feedback sessions that guide students to reflect on their own continuous improvement and their willingness to take on greater challenges, empowering students to learn from their growth process.
Principal, Dr. Tora Townsend

317.939.3787

Enrollment Coordinator, Danon Noga

317.854.3581