PLA@103
an A-Rated School Offering Grades K-6
Return to Headlines
Far From Wicked, PLA Employee Takes the Indy Stage by Storm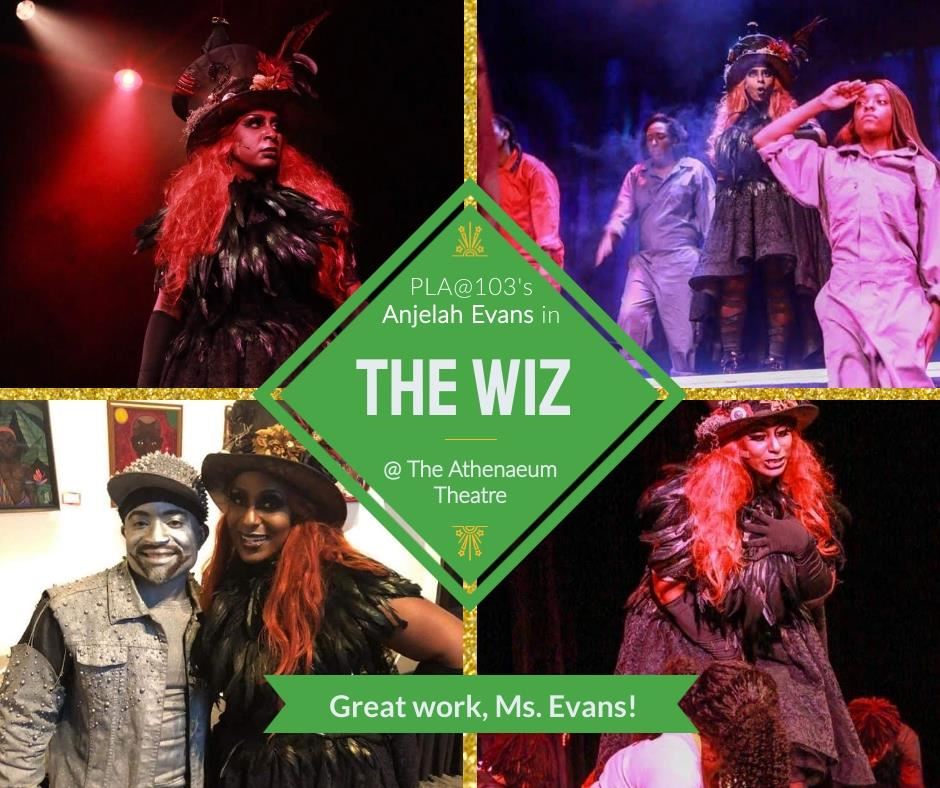 It's no secret that the staff of Phalen Leadership Academies are phenomenal. This week we get a glimpse of someone who serves as a shining star for our scholars by day and a shining singer and actress by night.
Ms. Anjelah Evans recently starred in the Wiz at the historic Athenaeum Theatre. She played a leading role as Oz's own Wicked Witch of the West and performed to sold out crowds in the Indiana Performing Arts & Kaidydid's Production.
Far from wicked, Ms. Evans has had a passion for music and theater since childhood. She credits the stage as the place that saved her life as a youth. For her, like many of our scholars, the arts served as a creative and emotional outlet as well as an escape from a troubled home.
A star on the stage, Ms. Evans is equally passionate about the opportunity to be a positive influence in the lives of PLA@103 where she serves as the office manager and, more importantly, an encourager and role model.
"For me, everyday working @103, I look into the faces of boys and girls who dream of being something," Ms. Evans said. "They don't all come from homes that encourage and support them or their dreams. I am a voice that truly identifies with them."
The Wiz first began running in September but was brought back by popular demand for a final run Dec. 6-8. It was a full house for every show, but many PLA@103 staff still made it out to support their fellow team member.
Ms. Evans has a myriad of singing and acting credits under her belt that have taken her all around the U.S. and abroad to Morocco and France. Most recently, she released her second single, "Glory to Glory", available on Apple Music, Amazon, or Google Play-- just a sampling of the talent walking the halls of Phalen.
"I believe that the world belongs to our scholars," she said. "I encourage them to take advantage of every opportunity, gift and open door that presents itself to you. Everyone should dream, DREAM until your heart stops beating!"
On behalf of the entire PLA team, congratulations Ms. Evans, and great work!
You're online. We're online. Let's connect.