Trix Academy
Michigan Educational Choice Center (MECC)
Now Enrolling K-8 Families in Detroit
Return to Headlines
Trix Academy Beautified Through Community Partnerships
Detroit's Trix Academy is getting huge support from the Wildlife Habitat Council (WHC), Central Michigan University, Phalen Leadership Academies (PLA) and Detroit Energy Company. The organizations are collaborating on a project at the school that will create beauty and nature all around the K-8 campus.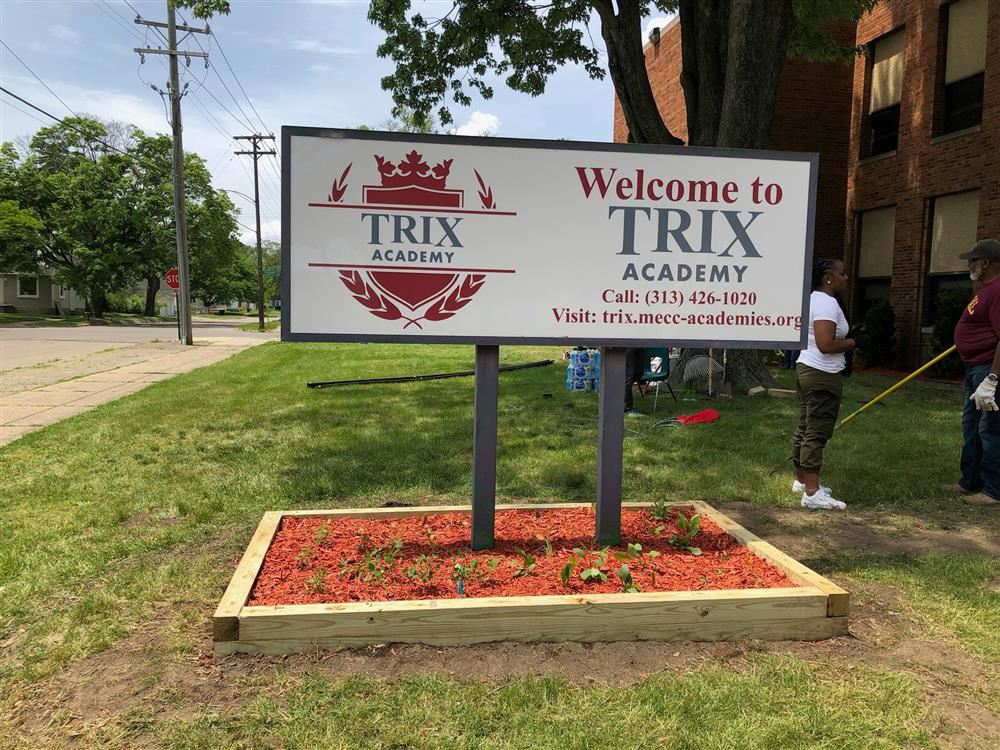 The beautification project kicked off Wednesday, June 12th at 8 a.m.at Trix [20045 Joann Avenue, Detroit, MI 48205]. Through this collaboration, Trix Academy scholars will be able to observe and monitor the life cycles and traits of native plants and insects in the garden; learn the difference between annual and perennial plantings and the needs of both insects and plants as well as how their environment influences their growth. During the kick-off, WHC worked with scholars to construct four insect hotels within the garden for scholars to observe and study.
"We are thankful for our partners," said PLA's Regional Director, Danielle Robinson. "This project is not just about landscaping around the school. This is a remarkable collaboration of community members who are demonstrating their commitment to our scholars and communities by making such a beautiful investment. The work we do today will create an expanded learning environment and great learning experiences for the 260 scholars we serve and for the many scholars to come."
The Governor John Engler Center for Charter Schools at Central Michigan University, CMU alumni from DTE, Phalen Leadership Academies and Wildlife Habitat Council (WHC) all gathered to complete the beautification project at Trix Academy. The project includes flower beds and landscaping along the entire front of the Academy including a new flower box around the Academy signage. The flower beds include native species recommended by the WHC that will create butterfly gardens and attract other insects that the students can observe.
You're online. We're online. Let's connect.