Phalen Leadership Academies
Your Partner in Creating Great Schools
Return to Headlines
The Phalen Cultural Center Competes for a $100,000 High-Impact Grant!
(Indianapolis, Indiana) – Phalen Leadership Academies' (PLA) Phalen Cultural Center is proud to announce its selection as one of five Indiana nonprofit organizations that will compete for a $100,000 high-impact grant from Impact 100 Greater Indianapolis. Impact 100 Greater Indianapolis, a charitable women's giving circle, selected the Phalen Cultural Center as a "2022 Change Maker Finalist," under the Arts & Culture focus area. The organization and grant works to provide funding for critical needs, new ventures, and innovative ways to solve social problems and to create a more civil and respectful climate in the community.
"We are more than honored to have been selected as a 2022 Change Maker Finalist.The Phalen Cultural Center was designed to bring meaningful, long-lasting change to the Far Eastside through performing arts, diverse culture and other artistic innovations," said PLA Founder & CEO, Earl Martin Phalen. "This grant will provide us with the resources we need to thrive and further those efforts."
The Phalen Cultural Center, PLA's new and fully renovated facility, exists to educate, engage, inspire, and empower scholars, families, and the community. Among hosting plays and performances including August Wilson's "Fences", a "Thankful for Laughter" comedy show, and a choreographed performance entitled "the Brave," the Phalen Cultural Center also hosts the virtual Speaker Series to bring a sense of joy, hope and pride in learning to students.
100 Greater Indianapolis announced the five organizations during their "Big Reveal Finalist Celebration" event on May 12th, where PLA's National Director of Philanthropy, Justin Blackstone, shared more information about the Phalen Cultural Center.
"This is such an incredible opportunity for PLA and the Phalen Cultural Center and an honor to be recognized as a finalist. Impact 100 Greater Indianapolis does a remarkable job lifting up worthwhile nonprofits," said National Director of Philanthropy, Justin Blackstone. "Arts has the power to increase neighborhood livability, community identity and social well-being. We're thrilled for the opportunity to offer more programming for our scholars and the entire Far Eastside community."
This year, the Impact 100 grant pool has grown to $167,000. In addition to the $100,000 Change Maker Grant, Impact 100 will grant each remaining four finalists a Community Support Grant of $16,750.
The winner will be selected and announced during their 2022 Annual Awards Celebration on June 14th at 5:30PM at The Heirloom, located at 230 W McCarty St, Indianapolis, IN 46225. Each change maker finalist will present their impactful and innovative program proposals, attendees will cast their votes, and the 2022 Change Maker will be announced at the end of the evening.
Early bird tickets to the June 14th event are on sale through May 31st, with the price going up on June 1st: Early Bird tickets to the June 14 Annual Awards Celebration are $60. Price goes up to $75 on June 1st. If you are in the Indianapolis area, Click Here for more information and to purchase tickets.
About Phalen Leadership Academies: Phalen Leadership Academies is a nonprofit school management organization with over 25 schools across the country in Indiana, Ohio, Texas, Alabama, Michigan and Washington D.C.
About The Phalen Cultural Center: The Phalen Cultural Center, an entity of Phalen Leadership Academies, is a newly and fully renovated facility with state of the art equipment and technology, and it seats an audience of 500 members. It exists to educate, engage, inspire and empower scholars, families, organizational partners and the community on the Far Eastside and Indianapolis at large.
About Impact 100 Greater Indianapolis: Founded in 2006, Impact 100 Greater Indianapolis is a 501(C)(3) charitable women's giving circle dedicated to awarding high impact grants totaling $100,000 or more to at least one nonprofit in the greater Indianapolis community in the areas of arts, culture and preservation; education; environment and animal welfare; family; and health and wellness.
For more information about Phalen Leadership Academies (PLA) and its dedication to shaping scholars everywhere, please visit PhalenAcademies.org or to donate in support of Phalen's efforts, visit DonatePLA.org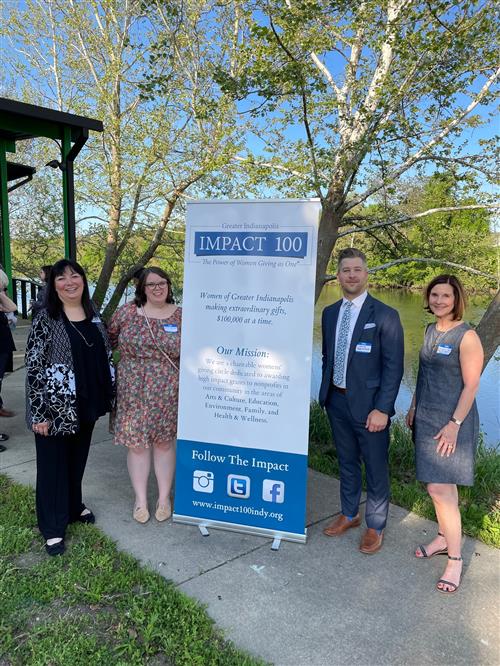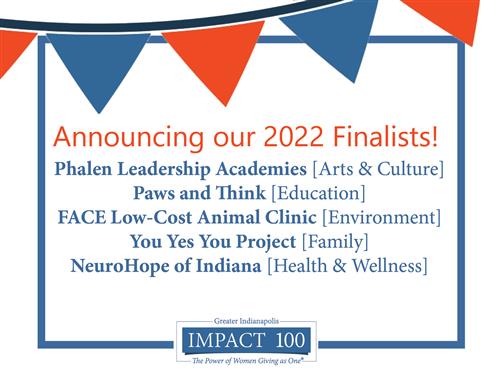 You're online. We're online. Let's connect.