George and Veronica Phalen Leadership Academy
An A-Rated School Honoring George and Veronica Phalen
Return to Headlines
GVP Joins Indiana Pacers School Fundraising Program
George and Veronica Phalen Leadership Academy is joining the Indiana Pacers School Fundraising Program where GVP families and community members can go to a Pacers games and win great prizes along the way!
GVP's school night is Monday, November 5th and the deadline to purchase tickets is Thursday, October 11th.
With this program, scholars sell discounted tickets to their family, friends, and neighbors. They can choose tickets to GVP's school night [November 5th] and/or three alternative dates. Tickets are discounted off the regular price and range from $12-$40. Schools can make up to $10 per ticket.
On your GVP's school night, you'll be able to sit together, cheer on the school when it's displayed on our giant scoreboard and have a representative on the main court for a check presentation. Our top school seller will participate in a unique experience and greet Pacers players.
Every scholar that turns in an order form is automatically entered into a drawing to win a private birthday party with Pacer's mascot, Boomer! Then, start collecting prizes (all cumulative) as scholars sell more tickets.
Top prizes include personalized jerseys and Meet & Greets with players. The top overall seller in the program will have a Pacers Player personally visit their school! Reach out to your nearest GVP scholar or to order your tickets online for GVP's Pacers Night, click here.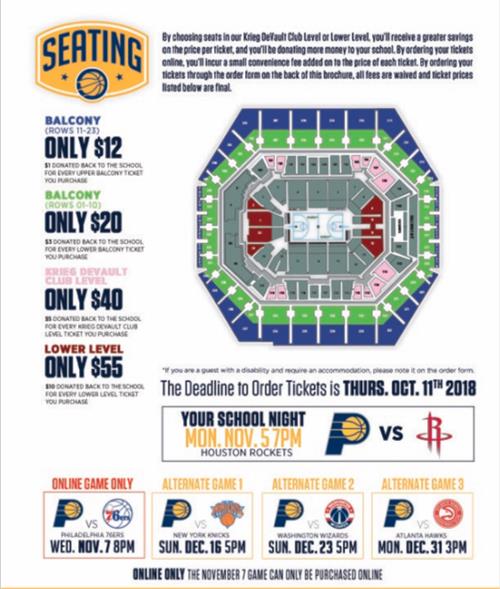 You're online. We're online. Let's connect.