Dear Parents,

Thank you for your interest in HIAT. We provide a rigorous and well-rounded learning experience for our scholars, and we aim to create a welcoming environment for all parents.

We know that you are your child's first and most important teacher. We also know that you are our most important partner in ensuring that our scholars achieve everything they are capable of achieving. At HIAT, we actively work to partner with you to ensure that your child receives an exceptional education. We look forward to working with you to ensure that we provide the best education possible for your child. To learn more about enrollment, please call us at 219-359-1522.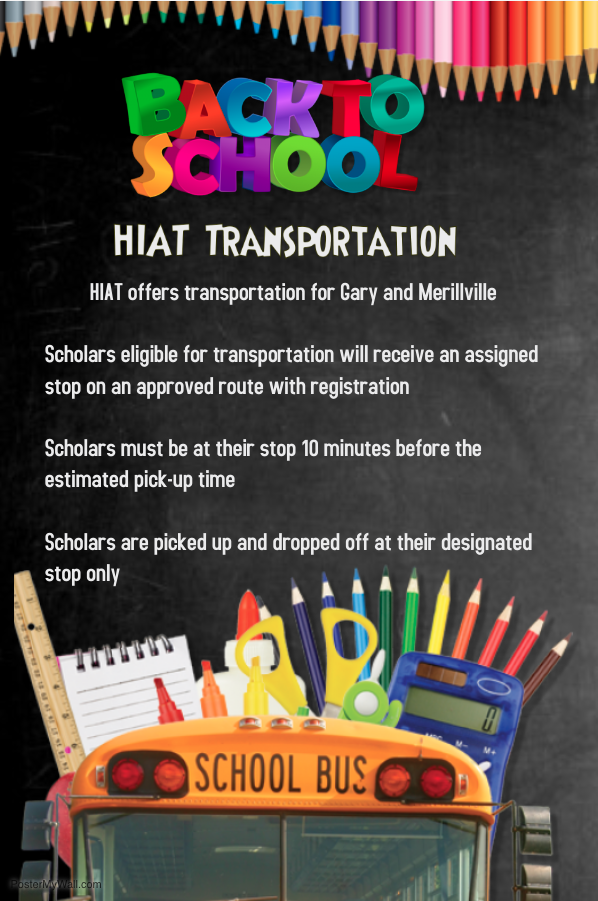 *Your child is not required to come with these items to enroll or attend school. These are the suggested items that will support learning throughout the year.*

Please bring all that you can.