Hope Tolson Campus
Now Enrolling PK-8th Grade
Now Enrolling PK-8 Families in Washington DC
Return to Headlines
Summer Dreaming: Get Sponsored for Summer Learning and Fun!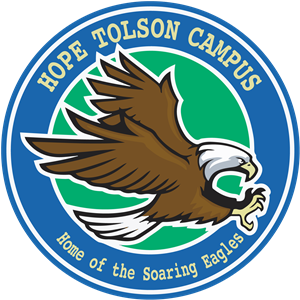 June 11, 2021
Dear Families,
As we wrap up another school year at Hope Tolson, we want to thank you for being a part of what makes our campus great. This year has been challenging for all of us, but we are excited about the good things that lie ahead for our teachers and our scholars. The year is winding down quickly. We want to continue to focus on learning and excellence by supporting our families with summer learning options.
We will not offer free summer learning on our campus this year. Hope is undergoing some major improvements and renovations that require us to close the building to scholars this summer. However, we still encourage our scholars to stay immersed in learning. We are able to provide some sponsorship for select summer programs. For sponsorship consideration your scholar will need to be enrolled at Hope Tolson for the 2021-2022 school year. Additionally, you will need to complete the application by June 16th, 2021. All requests will receive final decisions by 6/18/2021. To access the application please click here for the English Application and here for the Spanish Application.
Our school teams have researched the best summer programs available to our families. We encourage you to opt into a summer program to help your scholar catch up from any COVID learning loss and accelerate to prepare for next school year.
Please see our summer learning options below:
| | |
| --- | --- |
| Sidwell Summer Campus | |
| Ultimate Guide to DC Summer Camps | |
| Kids Camps in DC | |
| DC Summer Camps | |
| Lavner Campus Programs | |
| DC Public Schools | |
Registration deadlines for these programs vary. Please do not hesitate to reach out to us at the campus if you need guidance or support getting enrolled. In the meantime, we will be working very hard on campus to prepare for welcoming you back next school year. We are building empowering classrooms with project based and experiential learning, personalized, research- based curriculum, leadership development & global engagement, financial literacy, cultural learning and so much more.
We are grateful to continue to develop the leaders of today and tomorrow. If you haven't already, be sure to visit our new website at HopeTolson.org and click the banner to reserve your seat for next year.
The best is yet to come!
Respectfully,
Principal Pela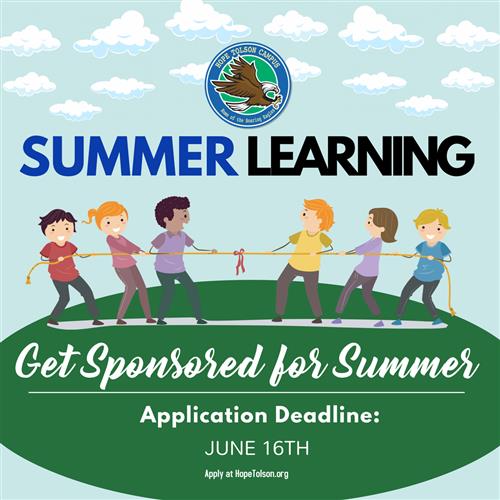 You're online. We're online. Let's connect.