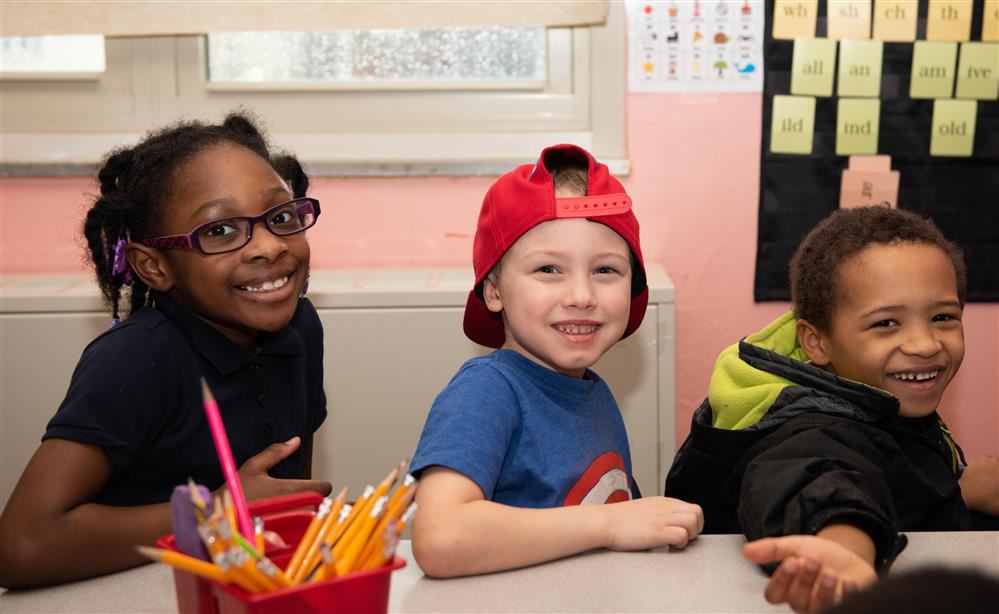 Dear Parents,
Welcome to Main Preparatory Academy! We are a tuition-free public charter school serving exceptional families in grades K-5. We work to offer our scholars, parents and families an excellent, high-quality education. Because of our ability to focus on individual scholar needs, our parents lovingly remark that Main Preparatory Academy has a 'private school feel' without the tuition! Our curriculum emphasizes small group learning which allow our dedicated teachers to focus on the needs of each individual child. We place a high emphasis on parent involvement and require parent participation.

Our parents are our strongest allies in helping our scholars learn today so that they can lead tomorrow. We believe that our scholars deserve a bright, healthy learning environment where they are accepted for who they are. We teach children by emphasizing their strengths so they can develop their weaknesses. Thus, internalizing what it is that they need to define and meet their own idea of success.

We offer a variety of programs and services to assist our scholars and families:

No Cost Meal Plans

Free Transportation for scholars within a 2-mile radius

Free Tutoring Services

Free Latchkey Before and After School Care

Full-Time On-Site Social Worker

Partnership with Phalen Leadership Academies
Summer Advantage:

A nationally recognized summer learning program that is offered to our scholars at no cost. Summer Advantage, not to be confused with summer school, offers rigorous, research-based academic instruction and a wide variety of hands-on enrichment classes to improve student achievement and continue to transform learning throughout the summer. Participants receive two healthy meals a day, daily recreation, and an exciting environment where they can flourish academically and build confidence as leaders.

In addition, scholars participate in field trips, college campus visits, college prep, and scholar-led community service projects. Through innovative learning experiences, scholars gain confidence that supports their success when they return to school in the fall. This program is free for PLA schools and scholars across the country. Learn more at

SummerAdvantage.org.

---

Autism Scholarship Program. The Autism Scholarship Program (ASP) gives the parents of children with autism who qualify for a scholarship the choice to send the child to a special education program other than the one operated by the school district of residence to receive their education and the services outlined in the child's individualized education program (IEP).
Staff Directory
| | | |
| --- | --- | --- |
| Staff Name | Position | Email |
| | | |
| Shareele Bell | Office Manager | sharelle.bell@mainprep.org |
| Jacob Brown | PE Teacher | jacob.brown@mainprep.org |
| Anna Bullard | 3rd Grade | anna.Bullard@mainprep.org |
| Emily Davis | 3rd Grade | Emily.davis@mainprep.org |
| Melanie Davis | 5th Grade | melanie.davis@mainprep.org |
| Nicole Deikun | SPED | nicole.deikun@mainprep.org |
| Blazenka Dzindo | SPED | Blazenka.Dzindo@mainprep.org |
| Stephanie Eafford | Building Leader | stephanie.eafford@mainprep.org |
| Anne Evans | Kinder | anne.evans@mainprep.org |
| Laini Harden | Reading Interventionist | laini.harden@mainprep.org |
| Jenna Hentsch | Teacher Assistant | jenna.hentsch@mainprep.org |
| Amanda Kratz | 2nd Grade | amanda.kratz@mainprep.org |
| Nick Martin | Reading Interventionist | nick.martin@mainprep.org |
| Tara McCracken | Teacher Assistant | tara.mcCracken@mainprep.org |
| Sydney Miller | | sydney.miller@mainprep.org |
| Delilah Montague | 3rd Grade | delilah.montague@mainprep.org |
| Brooke Moorer | Teacher Assistant | brooke.moorer@mainprep.org |
| Amanda Pyles | | |
| Courtney Sandmann | 2nd Grade | courtney.sandmann@mainprep.org |
| Cathleen Smith | 4th Grade | cathleen.smith@mainprep.org |
| San Kay Thee | 1st Grade | sankay.thee@mainprep.org |
| | | |
Free Transportation Request
SCHOOL POLICIES AND DOCUMENTS